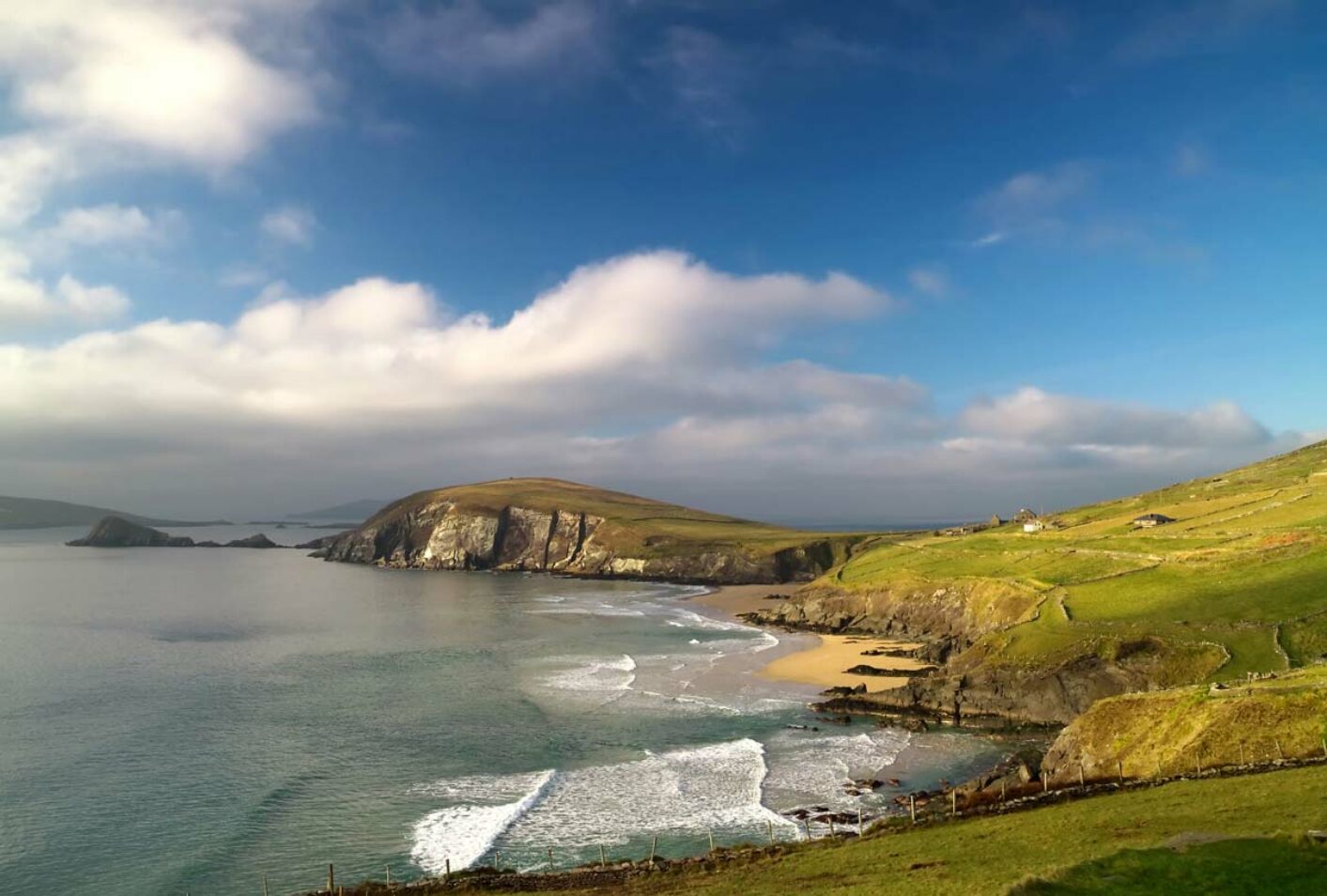 Properties for Sale on the Dingle Peninsula
JOhn Diony O'Connor Properties
Find OUT MOre
Houses and Commercial Properties for Sale by John Diony O'Connor Real Estate Auctioneer
01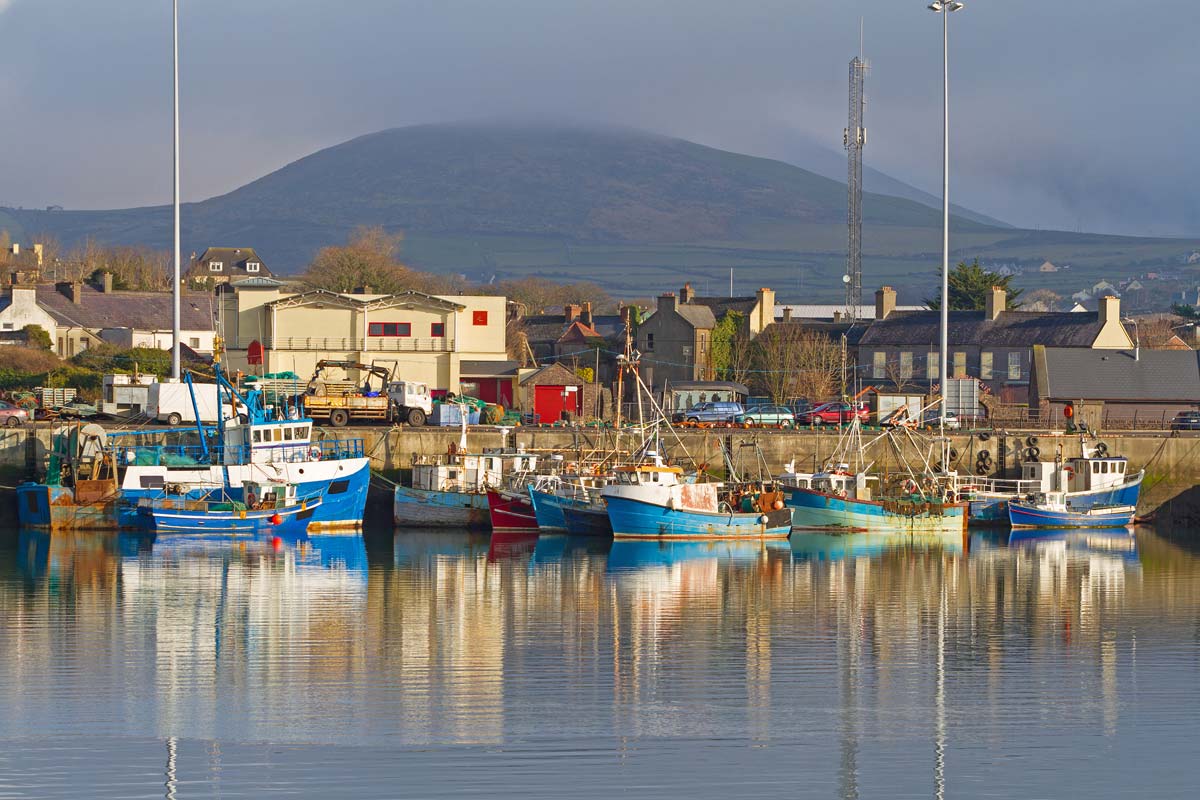 Residential
Properties
JOhn Diony O'Connor Properties
See Residential Properties
We have a range of spectacular homes for Sale on the Dingle Peninsula
02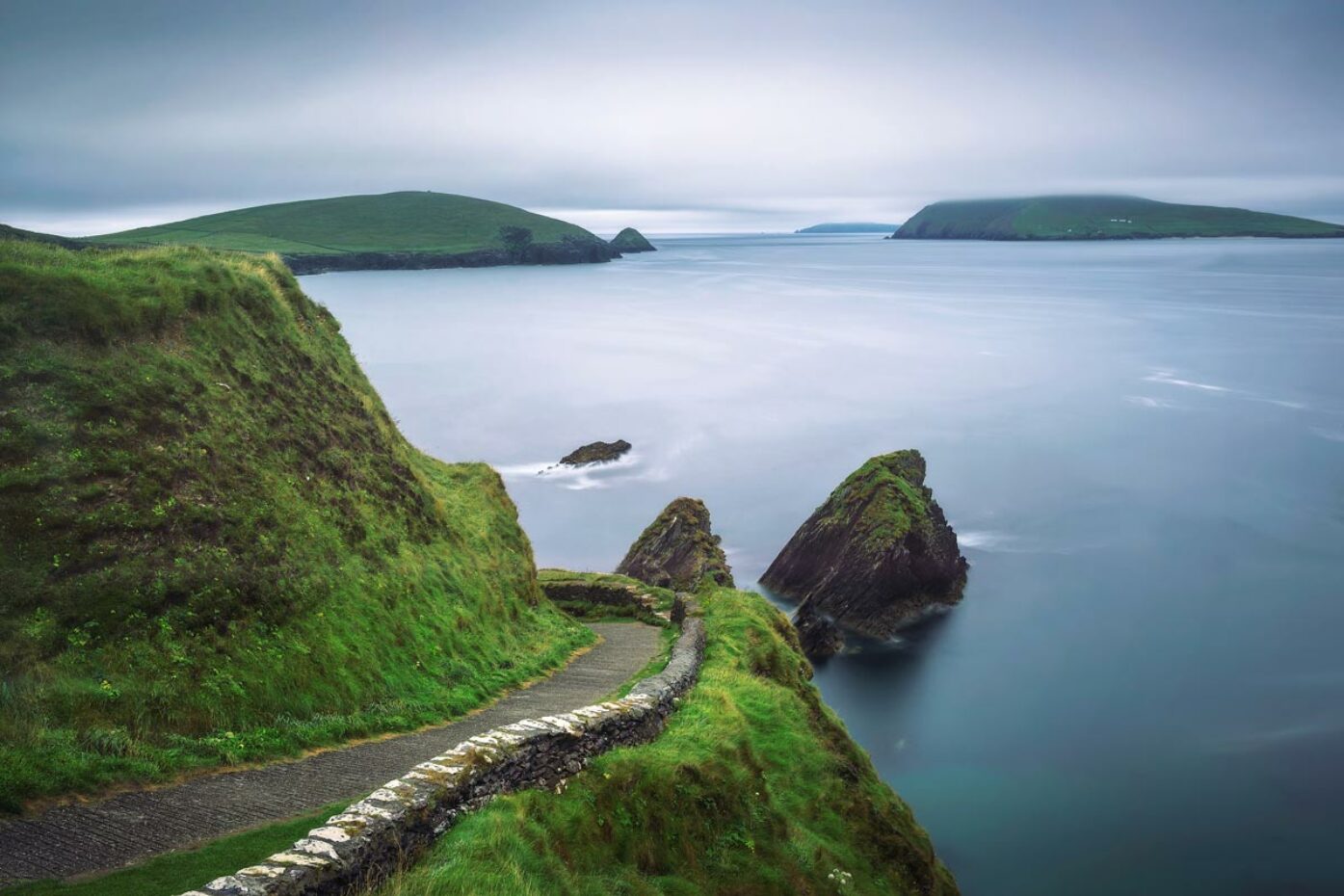 Commercial
Properties
JOhn Diony O'Connor Properties
See Commercial Properties
See the Commercial Properties we have for sale on the Dingle Peninsula
03
New Residential Properties
The Dingle Peninsula (Corca Dhuibhne) culminates in the Irish mainland's westernmost point. In the shadow of sacred Mt Brandon, a maze of fuchsia-fringed boreens (country lanes) weaves together an ancient landscape of prehistoric ring forts and beehive huts, early Christian chapels, crosses and holy wells, picturesque hamlets and abandoned villages.
But it's where the land meets the ocean – whether in a welter of wave-pounded rocks, or where the surf laps secluded, sandy coves – that Dingle's beauty truly reveals itself.
Centred on charming Dingle town, the peninsula has long been a beacon for those of an alternative bent, attracting artists, craftspeople, musicians and idiosyncratic characters who can be found in workshops, museums, festivals and unforgettable trad sessions throughout Dingle's tiny settlements.
This video was made by Liam Higgins a talented Dingle native. You can see more of his work on his website.
New Commercial Properties
What our Clients say about Us
"John Diony offers a service that is characterised by its warm professionalism and authenticity.  His communication and demeanour is courteous and pleasant.  When difficulties emerged, he always responded with grace and his good humour was effective in resolving dilemmas and proposing solutions that resulted in a positive outcome."
"It was his reputation for integrity, expertise and the professional networks built on these qualities that governed my choice of John Diony O' Connor to sell my property. As our association progressed, I learned that he delivers an outstanding professional service, valuing the property to sell, providing excellent online material and giving immediate feedback from its many viewings. "
We are very happy and satisfied that we made the good decision to place the sale of our property in the professional and capable hands of John Diony O'Connor and his Team.
From the outset he took much interest in the task at hand and was always available, contactable,  good humoured and a pleasure to deal with. He went " above and beyond " in his efforts to market the property and his attention to detail and dedicated efforts bore fruit when the sale recently closed successfully.
"John approached the sale of our house in Dún Chaoin in a professional, courteous and efficient manner.  Fees were clearly explained. The property was valued realistically. At all times there was excellent, prompt communication between all parties involved. Expert, experienced advice was offered where helpful. The entire process took around six months.
Highly recommended.
With thanks and best wishes from us both,"
"Within a week of listing my property with John, he had lined up a buyer, and subsequently received a concrete offer in writing a couple of weeks later. The buyer subsequently made some demands for engineering reports that proved challenging to obtain, and this dragged on for many months. During that time John always acted in a professional manner and communicated with both parties clearly, to ensure the Sale eventually closed. "
Even after the sale closed he acted as a good will conduit to ensure that all parties were happy with the seamless outcome.
We have great pleasure in recommending John Diony O'Connor as we are confident he will do his utmost to give satisfaction.
"John was absolutely fantastic to deal with during the sale of our property. John is very knowledgeable and was extremely professional in his dealings with us. Always so obliging, helpful and kept us informed at every stage of the sale process. John was always available to take a call and was never too busy to engage with us no matter how trivial our enquiry was."
Manus & Geraldine O'Donnell